Now available in recorded/on-demand Format:
Live via zoom at Tuesday, August 29, 2023 at 10 am Pacific/1 pm Eastern. On-demand (recorded) format starting on August 31, 2023.
Program Description: Many veterans receive less-than-honorable discharges from the military, often resulting from undiagnosed illness, perceived troublemaking or dissent, or sheer racial discrimination. Other than Honorable and even General discharges may result in loss of VA and other benefits, limit employment possibilities, and create a life-long stigma. For some veterans, they result in a personal sense of humiliation or dishonor. The speakers will discuss representation of "bad paper" veterans before the services' Discharge Review Boards and Boards for Correction of Military/Naval Records. They will provide an overview of the Boards' policies, procedures and standards; discuss recent trends in discharge review cases and underlying regulations; explore common arguments for upgrades; and offer insights into brief preparation, evidence, and representation at hearings before the Discharge Review Boards. This CLE is part of a series designed to equip inexperienced lawyers and advocates with the basic skills to do their first military law cases, but also to serve as a refresher course for experienced military law practitioners. Law students, GI rights counselors, and other legal workers may also find the series appropriate.
Our presenters: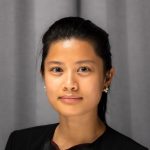 Ana Maria Bondoc is the Senior Staff Attorney for the Discharge Upgrade Program at The Veterans Consortium. The Program is sponsored by DAV Charitable Service Trust. Ana Maria began her legal career as an Equal Justice Works Veterans Legal Corps fellow at the Urban Justice Center in New York City. Since then, she has held a range of public interest positions.  Ana Maria attended the University of Notre Dame and graduated Loyola University New Orleans College of Law magna cum laude in 2016. She is a proud military spouse and supporter. She is admitted to practice by the District of Columbia Bar and the State Bar of California.
---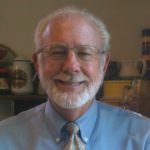 Dan Mayfield has been practicing law since 1979.  The first few years of his practice were exclusively "Discharge Upgrade" work first with the Center for Veteran's Rights in Los Angeles and then with the American G.I. Forum in San Jose.  Since that time his practice has primarily been criminal defense.  He continues to do a little Discharge Upgrade work and uses his knowledge of veterans and military rights in criminal court.  Dan is a graduate of the People's College of Law in Los Angeles and currently has an office in San Jose, CA.
---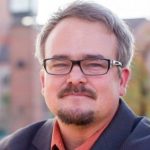 James M. Branum has been practicing primarily in the area of military law (including court-martials, administrative boards, and other proceedings including discharge upgrade boards) since 2006. He is a member of the steering committee of the MLTF and is a past chair. He is a graduate of Oklahoma City University of School of Law, and is the author of the book US Army AWO: A Practice Guide and Formbook. Outside of legal work, he is an interfaith minister and is the editor of Humanistic Judaism magazine.
---
How to attend: The cost to register is $50 for attorneys seeking CLE credit scholarships are available for MLTF members willing to take at least one pro bono referral case from the MLTF in the coming year. Donations of any amount are encouraged from non-lawyer attendees.
To register. Please click here.For those seeking CLE credit, please also email James at girightslawyer(at)gmail.com to confirm that you have watched the video.
CLE Credit:
California: This CLE is co-sponsored by the SF Bay area chapter of the National Lawyers Guild and is approved for 1.5 hours of CLE credit.
Other jurisdictions: Attorneys in other states will be given a "uniform application for accreditation of CLE credit" which can be submitted to one's state bar. We cannot guarantee that a state bar will approve the CLE credit but most states will likely do so (Texas is a notable exception). Your state may also require you to pay a nominal fee for submitting this form, which would be your responsibility.
Materials:
Sponsors: This program was made possible for the funding of the NLG foundation and our co-sponsor the SF Bay Area Chapter of the National Lawyers Guild. We are also grateful for the support of Courage to Resist, the Center on Conscience and War, and the Oklahoma Objector Community.