Live via zoom on Monday, November 13, 2023 at 11:15 am-12:45 pm Pacific Time/2:15-3:45 pm Eastern time.
On-demand (recorded) format available here:
To register. Please click here.

Program Description:
When US troops are ordered to carry out illegal orders, fight in unjust and immoral wars, or serve under oppressive personnel policies, many object. Dissent and resistance within the military are ongoing issues, though they seldom receive public attention. This webinar will discuss the state of military resistance, its importance and impact on the military, and the law and regulations governing refusal of illegal orders, protest activities and other forms of dissent. There will also be discussion of the practical needs that war resisters may face and the ways that the activist community can help to meet these needs.
Our presenters: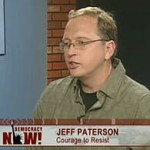 Jeff Paterson was the first (but not the last) US military servicemember to refuse to fight in the Persian Gulf War (in 1990). He has served as the executive director of Courage to Resist since 2007, a grass-roots organization that supports US military war resisters, conscientious objectors and whistleblowers, including playing significant roles in the campaigns to free Chelsea Manning and Reality Winner.
Stephanie Atkinson is a former US Army Reservist who refused orders to deploy to Kuwait in October of 1990. After being arrested and briefly incarcerated, she was separated with an "other than honorable in lieu of courts martial" discharge. She is a staff member at Courage to Resist.
---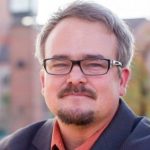 James M. Branum has practiced military law (including court-martials, administrative boards, and discharge upgrade boards) since 2006. He is a member of the steering committee of the MLTF and is a past chair. He is a graduate of Oklahoma City University of School of Law, and is the author of the book US Army AWOL: A Practice Guide and Formbook. Outside of legal work, he is an interfaith minister, peace activist, and is the editor of Humanistic Judaism magazine.
---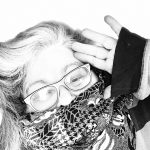 Siri Margerin is a respected anti-militarism activist, board member of the national GI Rights Network, Military Law Task Force steering committee member, and longtime supporter, ally, collaborator and former board member of About Face – Veterans against the War.
---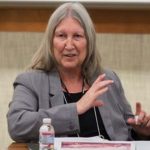 Kathleen Gilberd is a legal worker focusing in the areas of military administrative law and discharge review. She is the executive director of the Military Law Task Force and serves on the board of directors of the national GI Rights Network. She is the author (with Marjorie Cohn) of Rules of Disengagement: The Politics and Honor of Military Dissent and was also a contributing author in Clark Boardman Callahan's Sexual Orientation and the Law. Kathleen is a frequent contributor to MLTF's quarterly journal, On Watch, as well as an editor for the publication, writing on military sexual assault and sexual harassment
policies.
---
How to attend: The cost to register is $50 for attorneys seeking CLE credit scholarships are available for MLTF members willing to take at least one pro bono referral case from the MLTF in the coming year. Donations of any amount are encouraged from non-lawyer attendees.
To register. Please click here.

CLE Credit:
California: Accreditation pending
Other jurisdictions: Attorneys in other states will be given a "uniform application for accreditation of CLE credit" which can be submitted to one's state bar. We cannot guarantee that a state bar will approve the CLE credit but most states will likely do so (Texas is a notable exception). Your state may also require you to pay a nominal fee for submitting this form, which would be your responsibility.
Materials:
Sponsors: This program was made possible for the funding of the NLG foundation and our co-sponsor the SF Bay Area Chapter of the National Lawyers Guild.