On Watch publishing history
MLTF's On Watch journal/newsletter was first published in July, 1977, carrying articles on military law and commentary on military policy. It continued as a monthly, bi-monthly and occasionally annual publication through November, 1996, when it went into a hiatus until the beginning of the war in Iraq.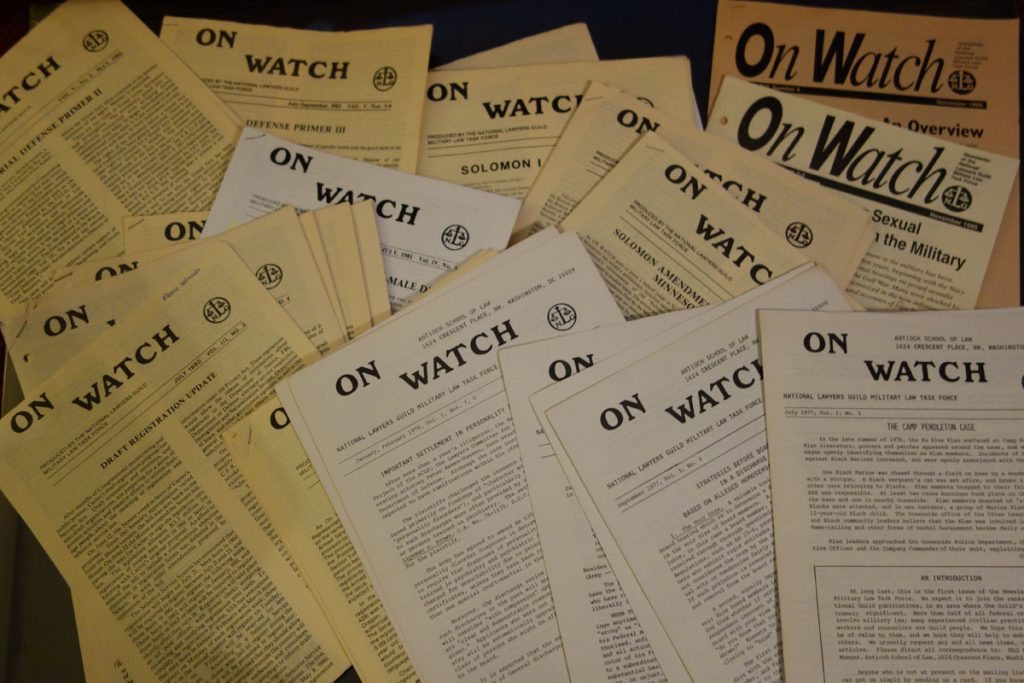 We published three issues in 2003 and 2004 before another pause, and then resumed production in 2007. The subsequent publishing schedule has been sometimes erratic (as with most volunteer organizations), multiple issues have been published each year since, except for 2015 when only one issue was produced.
View our online archive. In 2017, we did a 40-year retrospective of On Watch. You can see an index of articles since 2003 here.