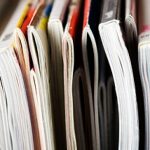 MLTF produces a number of publications and other resources which are available for online reading or download & printing. All these are  aggregated through the categories below on the left. On the right is a list of our most recent publications or other resource offerings.
Check out our links directory for non-MLTF resources that may be of interest.
MLTF Members / Other Legal Professionals / Law Students
On Watch advance access – MLTF members get first access to our quarterly journal (the archive of past issues is available for all here)
Training materials. Our free materials are listed below, but also check out manuals produced by MLTF members, recommended books and other training resources for purchase in our online store.
Military Law practice tips
This page is under construction. Please use our Search page to locate specific content.
On Watch
MLTF's newsletter, published for over 25 years.
Publications
Flyers and Pamphlets
Continuing Legal Education
Other downloads